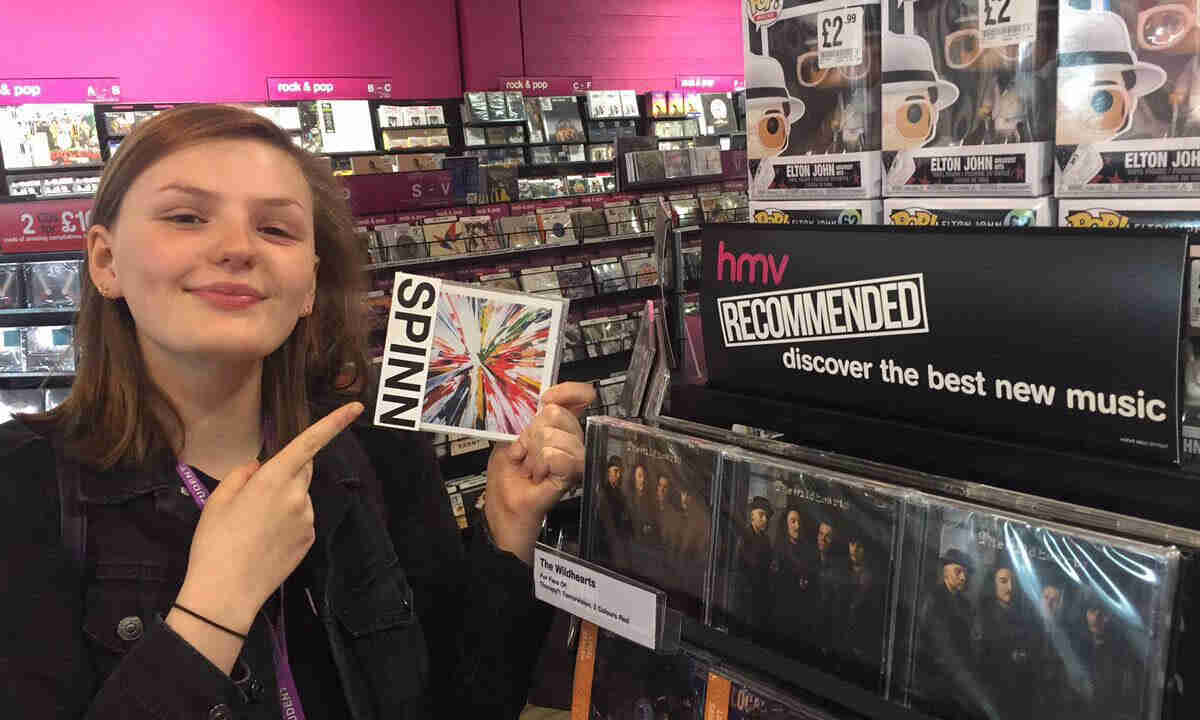 Ezri's Story
Hello again, my name is Ezri Payne, yes, I am named after a Star Trek character (thank you Dad), I am 18 years old and have just finished my final year of college (I think). My original plan was to finish college with flying colours and then study Paramedic Science at Anglia Ruskin. I love gruesome things, which is why I chose to have local anaesthetic to have my lump removed (yes it felt very strange 10/10 would NOT recommend) anyways I'll get back to this. I think back to before my diagnosis and how lucky I was to be so blissfully unaware of the huge impact that one word can cause on someone. Now, I have had exposure to cancer when it sadly took the life of my grandparents, but I think it was hard for me to grasp the full extent of damage. It is not only physically debilitating but also mentally which is why as horrible it seems I try to joke about it because truly, laughter is the best medicine.
So, lets rewind to about 2 years ago. I was 16 and I had found a lump in my mouth, it had a soft and watery consistency, so I believed it to be a cyst as tumours are USUALLY hard. I felt embarrassed and disgusted at it and I was very resistant to get it checked. About 6 months later I plucked up the courage to go and get it looked at, at the dentist, the dentist like me thought it was a cyst but referred me to the Oral surgery at Basildon to get it checked out. 3 months go by and I hear nothing so I go back, because I am stubborn and will not be ignored. Turns out they had sent it to my old address, so this time I confirm the correct address and the referral process starts again.
This time 2 months later I receive an appointment letter. I go in October, I have a blood test, MRI and pictures of my mouth taken (weird I know). On the MRI it shows up as a cyst (this is the scariest things) so they are in no rush to remove it, so I finally have it removed in January. The surgery caused me to have a gaping hole in my mouth which was so painful, but I was so glad to have it out. As it had all properties of a cyst it was not sent off for a biopsy. This is where I take my hat off to my consultant at Basildon, upon her gut feeling she sent it off for a biopsy. Unfortunately, it came back as malignant.
On the same day I found out I had cancer I had also passed my driving test, I always have to have 1 positive with 1 negative, awkward I am I know. Now I can't say for certain which one it is because doctors are still unsure but it is either Squamous Cell Carcinoma (which would be rare for me as it is only really seen in 60+ people who have smoked and drunk their whole lives) or Mucoepidermoid Carcinoma (salivary gland cancer). To think if she hadn't, I would be unaware, and god knows where I'd be next year.
At the time my new baby sister was only 3 weeks old and I felt guilty that no one could enjoy her. Also, at the time my boyfriend of 4 years was away on holiday and it was probably the most alone I have ever felt in my life although I still had my family around me. Then after the initial blow came the waiting, personally I think this is the worst part of it all. The longest week of my life was waiting for scans to be booked to see if it had spread elsewhere.
Now I am so lucky to say that the cancer was localised, and it hasn't spread. I then had to wait for 2 more weeks before I was then referred to UCLH Macmillan Cancer centre for further testing. Yay, another MRI, CT and ultrasound, may I add I am extremely claustrophobic. Now yet again, after 2 more weeks they confirmed that it was still localised, and the next port of call is surgery and then possibly radiotherapy. I will need a mouth plate as they will need to remove a large portion of flesh and some bone, then I will need speech therapy which I'm most sad at because I love talking and not being able to will destroy me. Now due to the COVID-19 my treatment has been postponed for 8 weeks, which means 8 more weeks of waiting not knowing if it is growing or spreading.
So please stop being selfish and stay inside to protect vulnerable people like me (not to get political but it had to be said).
So, this is my Cancer story so far but just know this won't be the last you will hear from me because I am getting through this, and I'm so grateful that I am able to continue living for those who don't have the privilege. That's what I've learnt, everyday is a blessing and if you are reading this you are privileged because you are living without constraint, so please keep living for those who can't because they rely on us to carry on.
Life to me means going to concerts, enjoying music, loving my family with all my heart because I'm grateful to share life, learning towards becoming a paramedic which is my dream job.
Always remember that cancer doesn't discriminate.
It can really happen to any one regardless of age, colour, gender or religion and we can ignore this for as long as we want but its still happening. Cancer tried to throw me off my course, but I won't let it, I must continue living.
This is why charity's like The Tom Bowdidge Youth Cancer Foundation are so important in helping people like me who need it most, we need to acknowledge the wonderful people behind these charities who devote their time to fundraise money to give to vulnerable people, times like these are hard for non-profit organisations and this is why we need to come together and raise awareness so they can continue their incredible work.