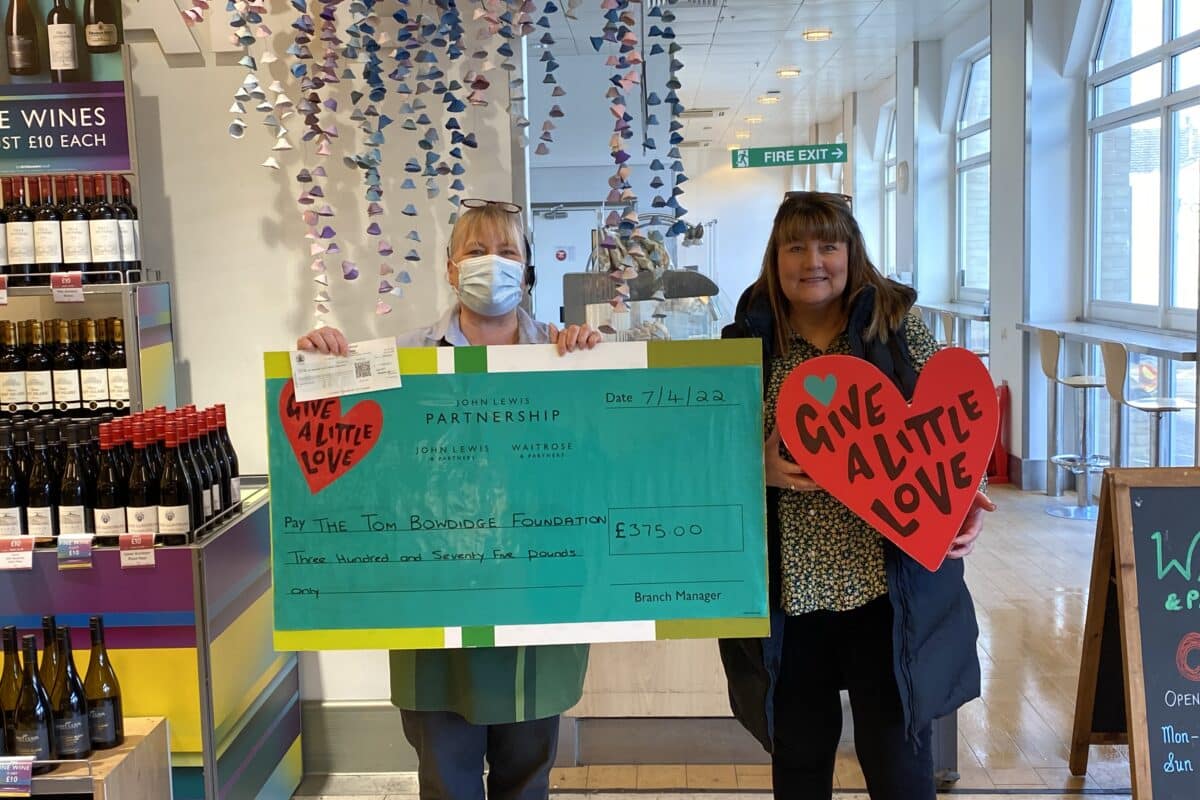 Engage with us and we will help with your Corporate Social Responsibility (CSR)
A recent survey of 1,100 people from the UK, reported that most consumers think businesses should support charities. When faced with a choice between two companies that offered products and services for the same price, 82% said their decision would be affected by whether a company engaged with charities and its local community. 
At the Tom Bowdidge Youth Cancer Foundation, we believe the relationship between the charity and the corporate partnership is vital. A perfect partnership will bring funding, support and increased visibility for the charity and for the business. It will help with brand building and good PR along with giving the chance to 'make a difference' in the lives of teenagers and young adults with cancer. 
If you are a national or local company looking to support an amazing charity, that really changes lives, then we would love to hear from you. 
Engage with us and in return, we will help support you and your Corporate Social Responsibility within the community.
We aim to be flexible and whatever level of help you can offer would be gratefully received.
The most popular ways your business can help:
Adopt us as your Charity of the Year

Sign up to staff "Pay Role Giving"

Match Fund your employees' fundraising donations

Take on a Challenge – Sky Dive, Wild Forest Mud Run, London Marathon, or you decide

Give a one-off donation

Sponsorship or Gifts in Kind

Attend our Events or organise your own

Employee volunteering days
To discuss this further please email [email protected]
We would love to hear from you.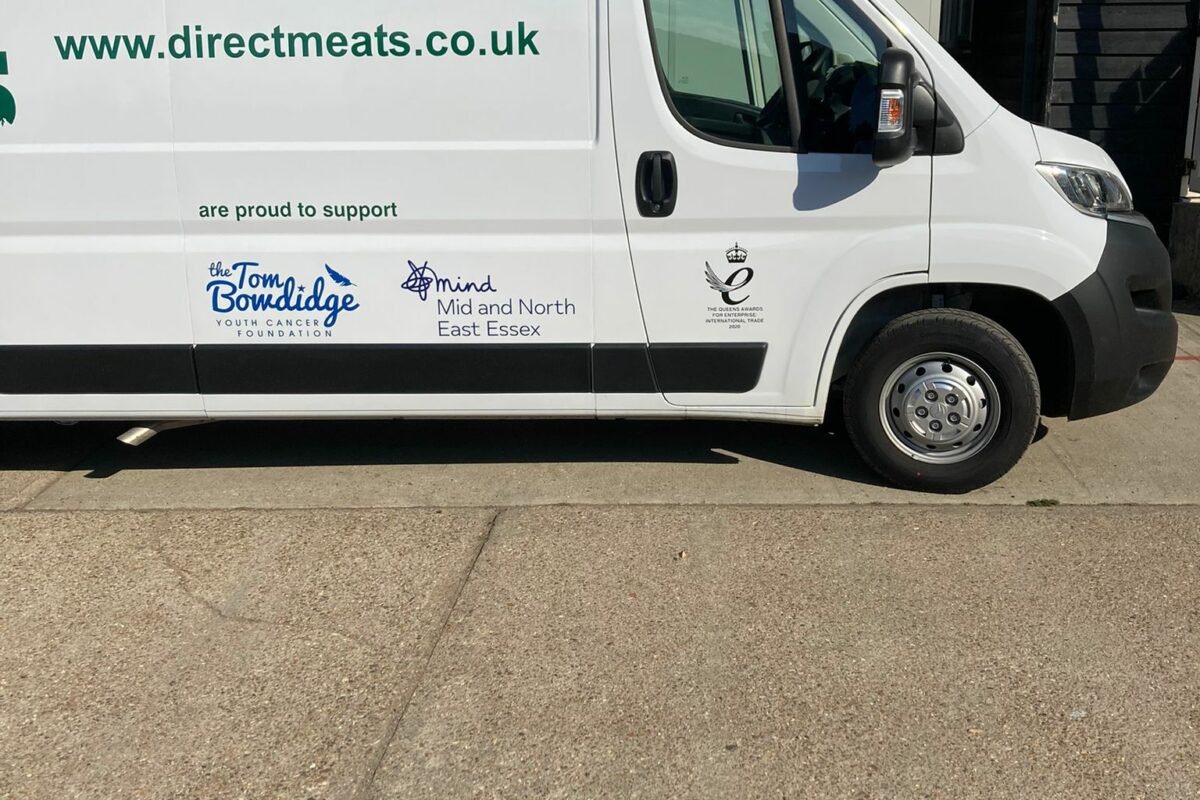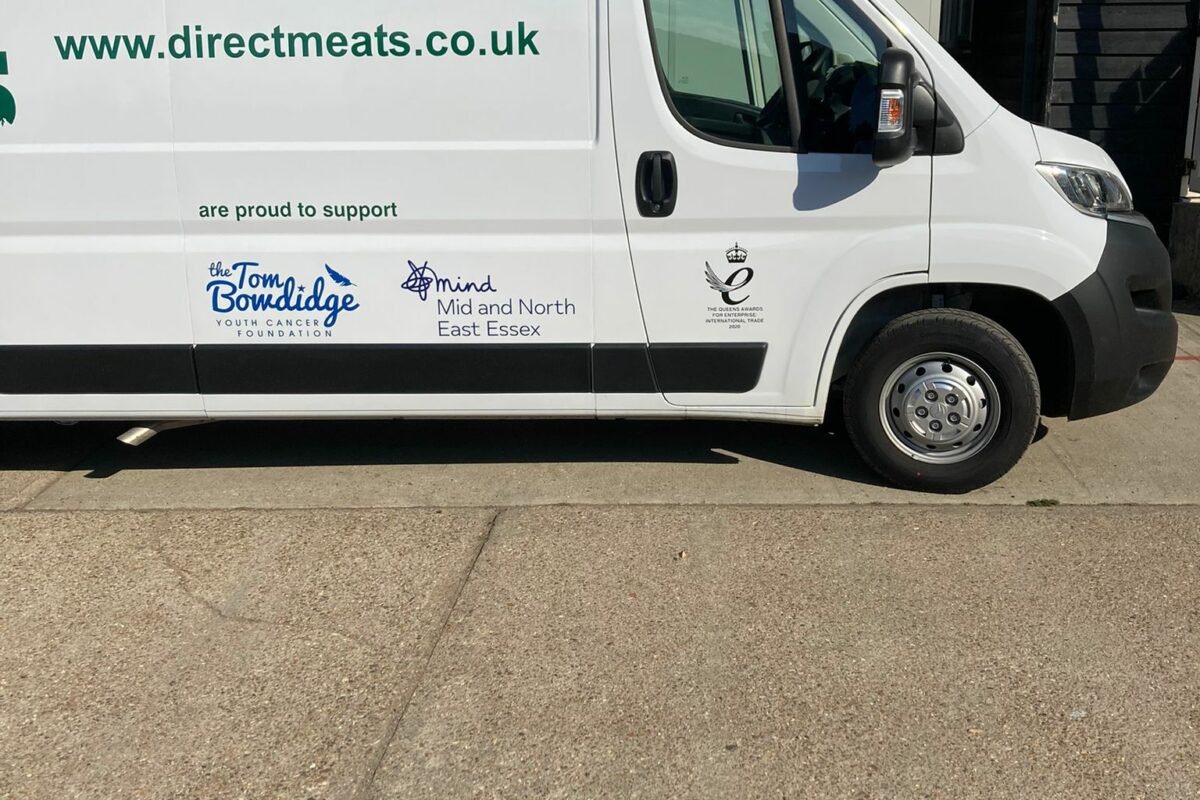 Charity Partner Direct Meats
We are absolutely delighted to have Direct Meats as such a valued Charity partner. They have been involved in several events and we are so grateful to Martin and the team for their continued support. They are making a significant difference to teenagers and young adults with cancer.
In May 1995 Direct Meats Ltd was founded by third generation local farmer Martin Blackwell. Coming from a large farming family in North Essex, with a passion for quality meat Martin recognised a gap in the market for a specialist meat provider.
Direct Meats is wholly owned by Martin and Linda Blackwell and since opening at Knights Farm in Chappel Direct Meats has ergonomically grown. Martin is a family man, and both his sons are involved within the business. As a company family is important; not only are team members offered flexible working hours, staff can also purchase meat and dry goods at a discounted rate for personal use. Martin has often gone above and beyond to help with personal matters where he can.
Direct Meats has come a long way since it first began, initial customers ranged from local pubs and bistro's to Michelin Star restaurants. Over the years the markets have expanded and now include restaurants across the whole of the UK, with a strong presence in London, wholesale, private retail, delicatessens, and the export market.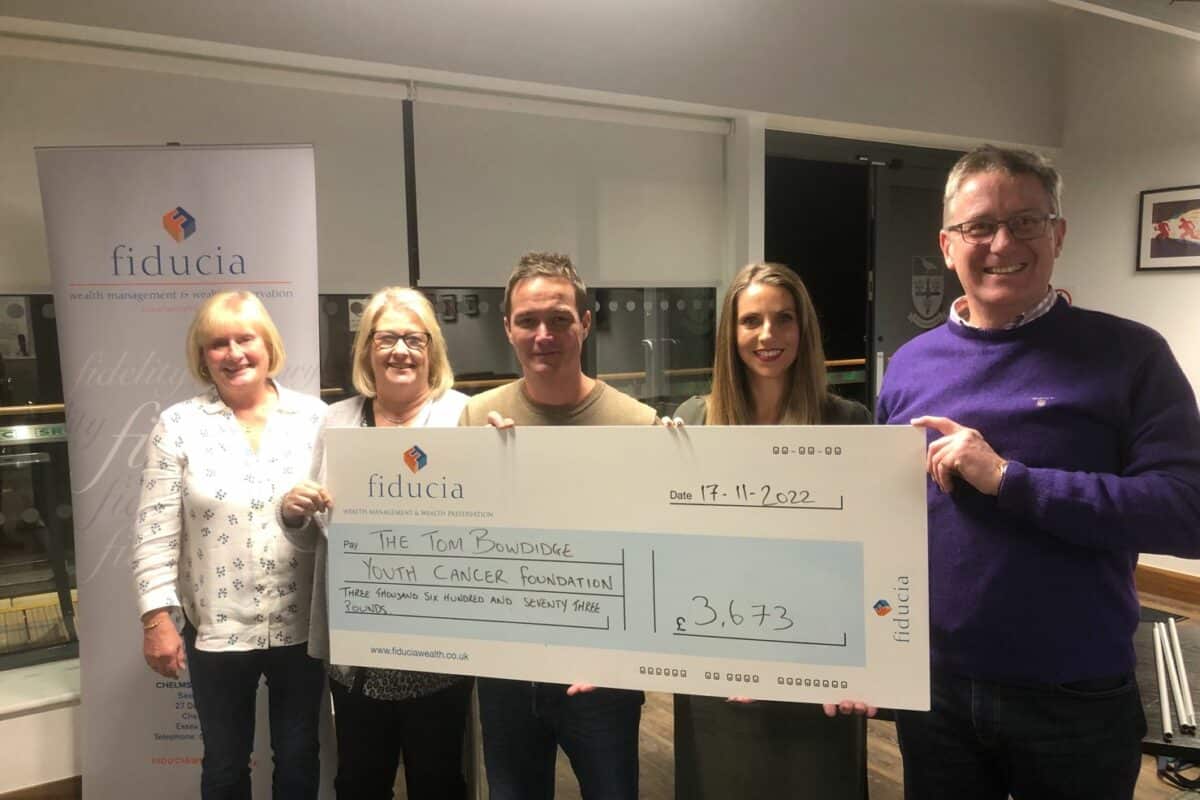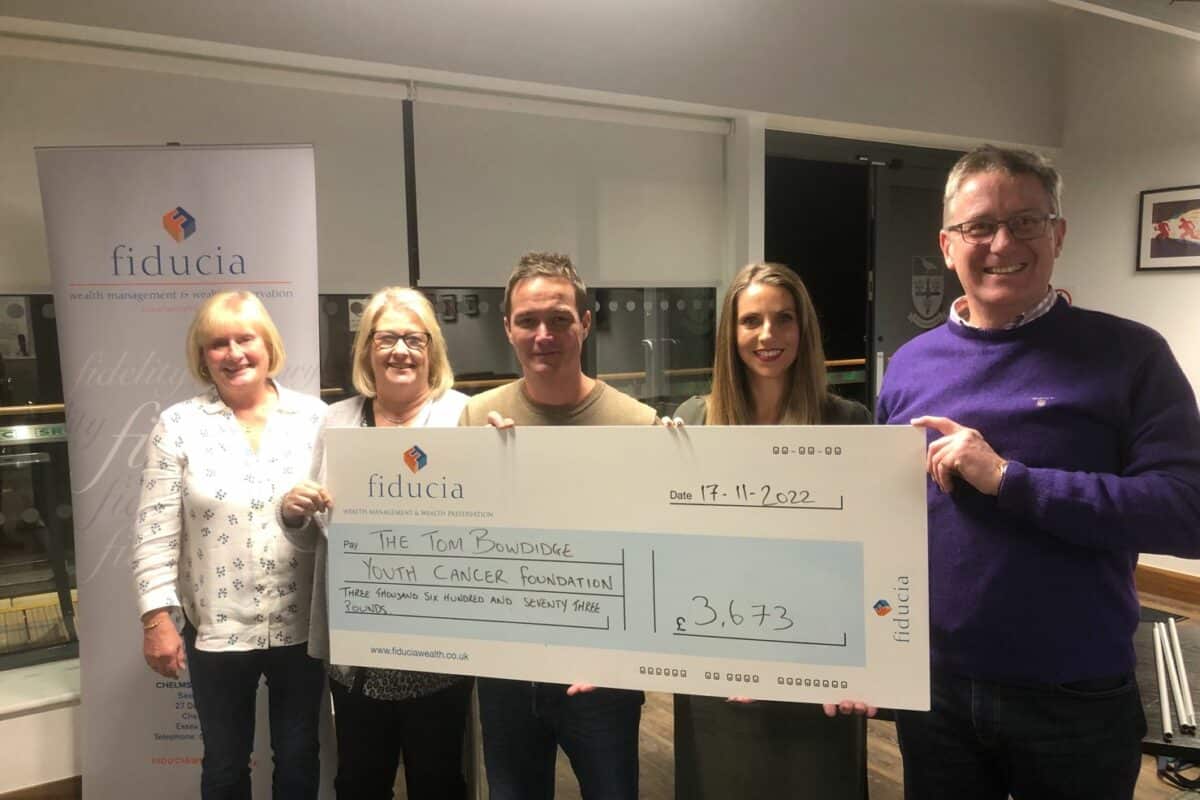 Past Charity partner Fiducia Wealth Management
Last year we were so thrilled to be chosen to be Charity Partner by the in-house charity committee. Rob Wood spearheaded the committee and said:
"Tom's story touched many lives in the local community including members of staff here at Fiducia. The work and funds Nikki and the rest of the foundation generate and distribute to support teenagers and their families living with cancer is just fantastic. If we can help them with their cause, then the good work continues and many more will benefit in the future."
Fiducia certainly know how to put on an event. They organised a quiz night within a few months that was attended by so many companies and local businesses. They then organised their infamous Charity Challenge on a very chilly day in June. 
We cannot thank Fiducia enough for raising an amazing £5187.00. This is going to be so helpful in supporting our teenagers and young adults with cancer. Thank you to all the staff and colleagues who made us feel so welcome and took the charity to their hearts.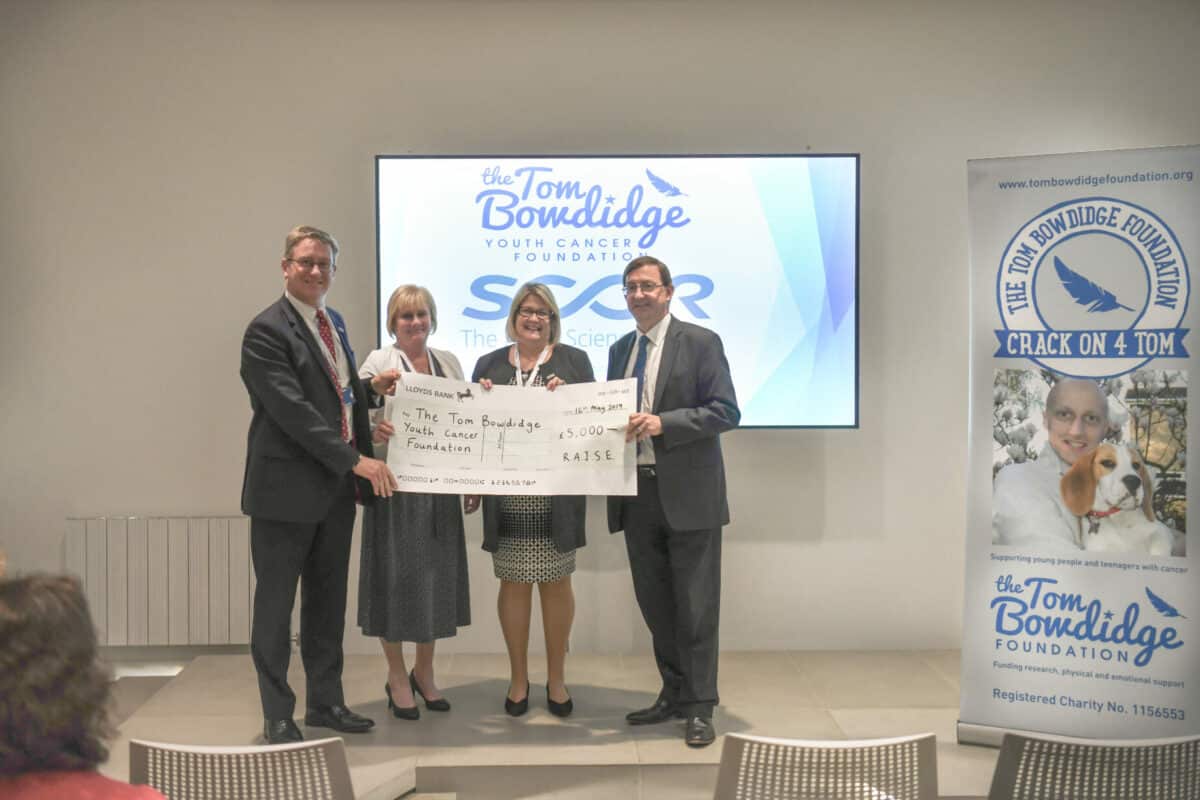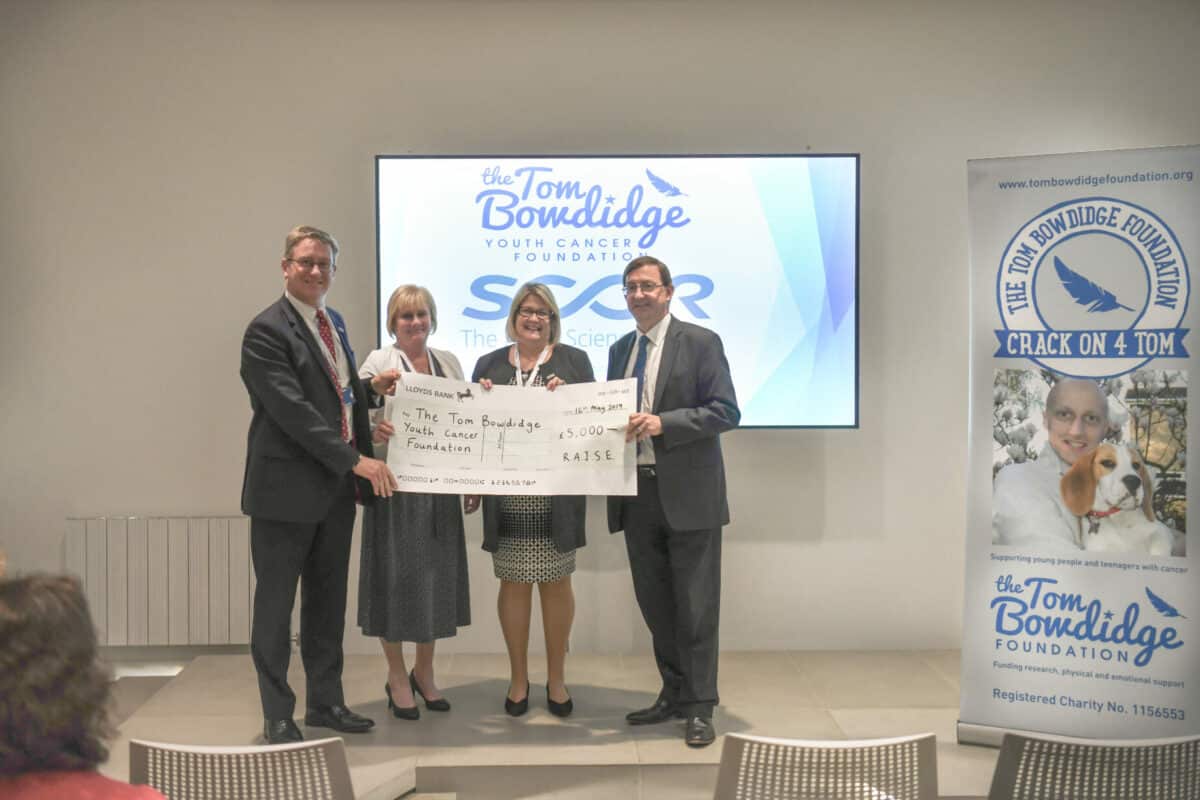 Corporate Partnerships 2020
Nobody could have guessed what was going to happen on March 16th when the country went into immediate lockdown due to the Coronavirus. Almost overnight there was a halt in income at a time when the grant applications started to flood in. SCOR were right there to offer their help and gave us £10,000 to help those who needed finacial help urgently. Richard, Nikki and the trustees were astounded and so grateful. But it doesn't stop there. Following a virtual meeting with the charity committee and a discussion of our future plans, SCOR contacted the Foundation to announce they would be giving a further £20,000 over the next two months. Nat Lee, member of the RAISE charity committee said 'the donation is to be used to maintain the Foundation's funds and therefore its ability to support its ongoing funding commitments'. At a time of utter desperation for our beneficiaries.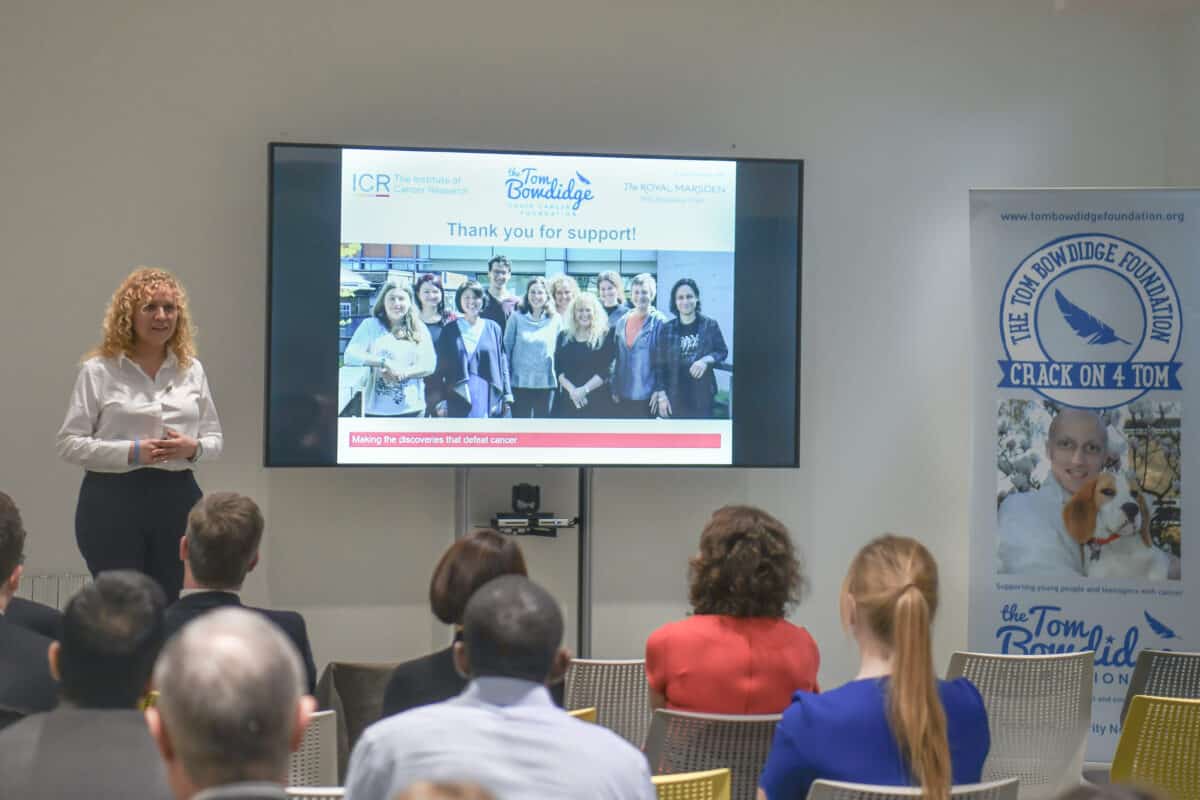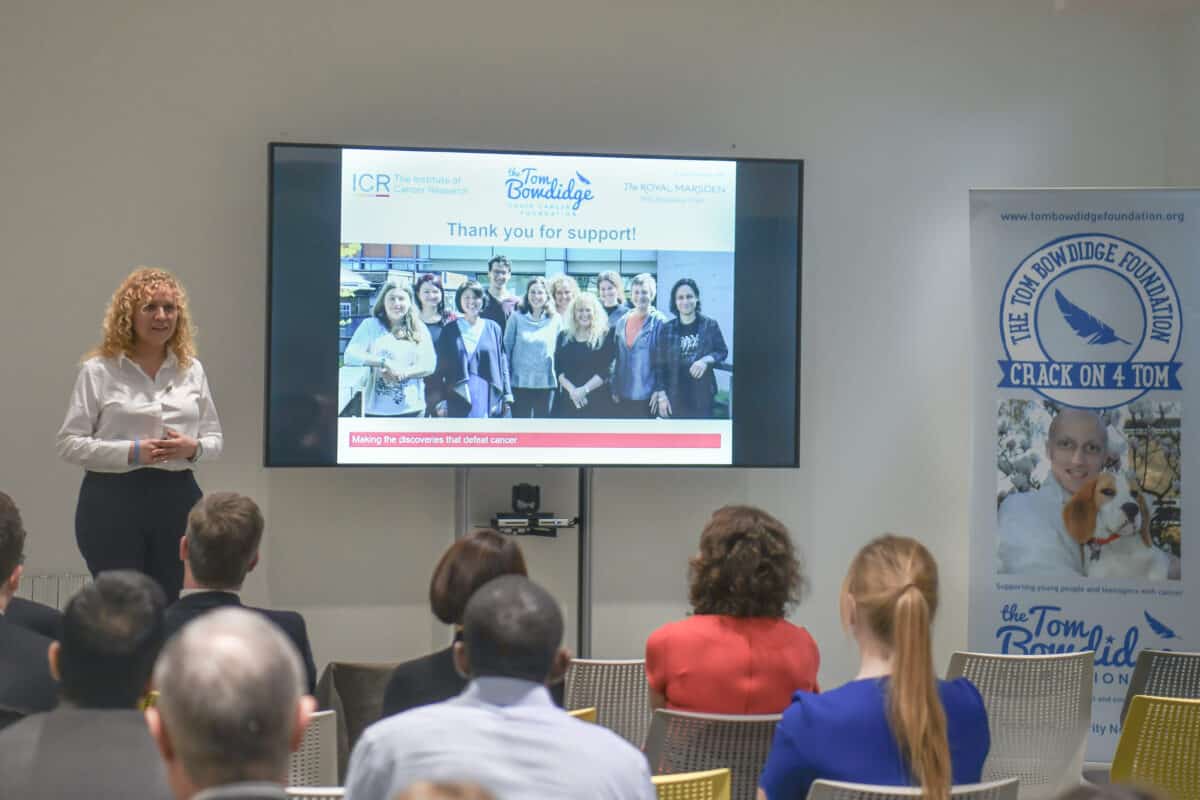 Corporate Partnerships 2019
On January 1st 2019, the Tom Bowdidge Youth Cancer Foundation became the Charity Partner of SCOR for two years. There was some serious competition so we were delighted when the staff vote went in our favour. They saw our vision and wanted to make a serious difference to the Foundation and our beneficiaries.
Entering the workplace
In February SCOR hosted a workshop to help young people think about how they would enter the workplace after their cancer diagnosis. You can read more about the day here.
Fundraising
SCOR have held many fundraising events throughout the year and it started with a Bake sale which Nikki, Richard and Nicci had a great deal of trouble judging. The company used this as an opportunity of attending with our researcher Dr Ewa Aladowicz who talked about her work at the Insitute of Cancer Research.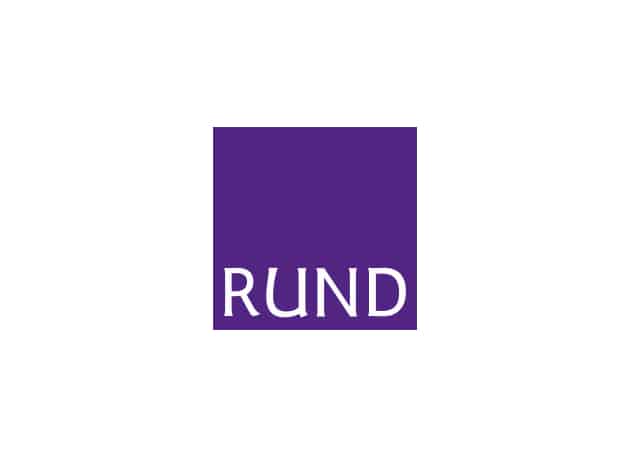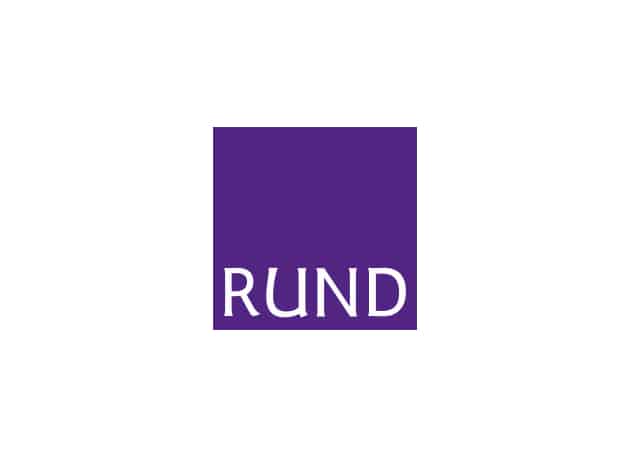 Corporate Partnerships 2018
To be the consultant of choice, Rund Partnership truly delivers a professional multidisciplinary surveying and construction service across all sectors of the construction industry. Our assurance is that we will exceed your expectations and gain your trust. What sets us apart is our people. Their commitment to working collaboratively with every client delivers exceptional solutions and creates sustainable value. Clients benefit from our technically skilled and knowledgeable teams in delivering projects to the highest standards.