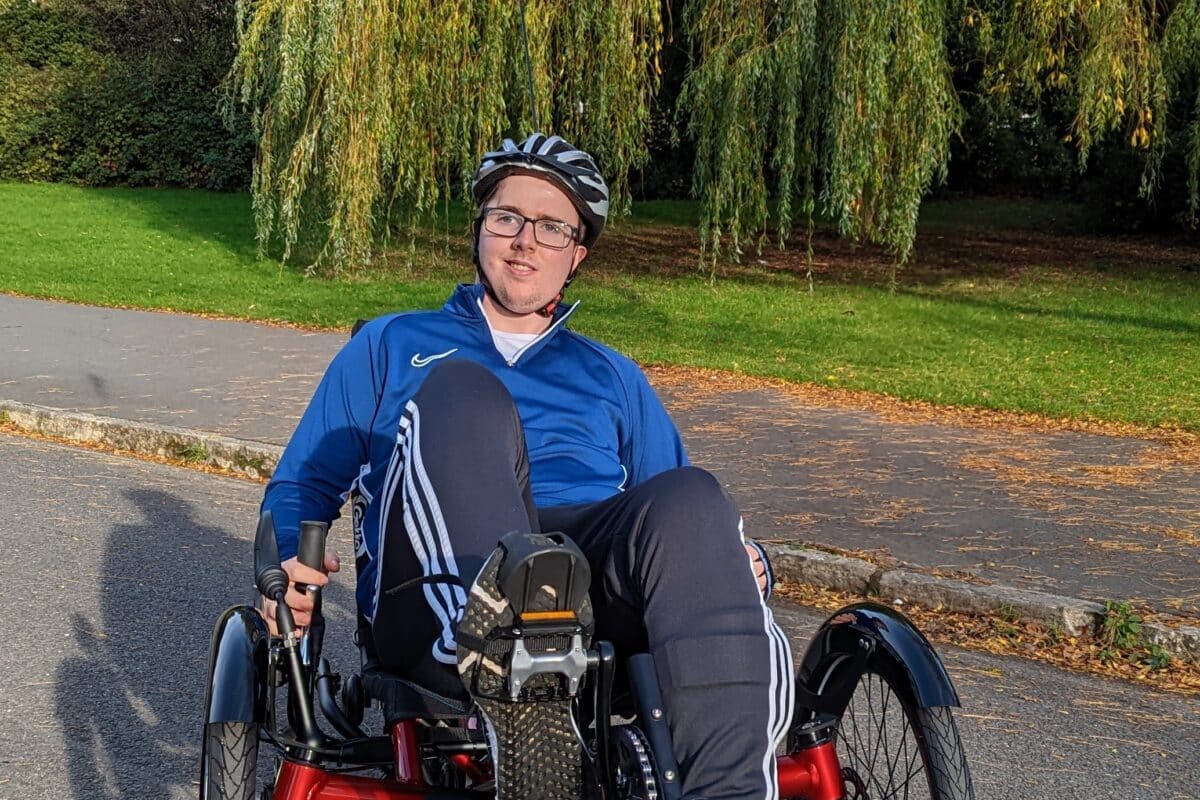 Adam's Story
Adam came to us for support when he was 18 but back in 2008, Adam was diagnosed with a brain tumour – he was just four years old.
He had 4 brain surgeries, but the tumour couldn't be removed so he had 2 years of chemotherapy to try to stop it growing. This worked for a while, but he has several disabilities because of the tumour. This hasn't stopped him from taking part in sport though, as he loves to participate and coach various sports, with table tennis being his favourite. He also took his A-levels.
Over the past few years his tumour has started to grow more rapidly, Adam has just had proton Beam Therapy in Manchester, a considerable distance from home, for 6 weeks. He attended a table tennis academy so that he can continue to work on his game, as he is highly ranked in this sport.
Adam needed a specialist bike due to his disabilities caused by his tumour: left-sided hemiplegia and mild visual impairment. He is so keen to do sports but needs an adapted trike to be independent.  
Due to the incredible cost of this, we partnered with other charities to be able to get exactly what Adam needed.
Here is a quote from Adam:
"I was diagnosed with a brain tumour at the age of 4 and had 4 brain surgeries and 2 years of chemo, which stabilised the tumour. Unfortunately, in the last year, I've had to have 6 weeks of radiotherapy and another brain surgery, and I now have very little movement of my left hand and foot. I love being outdoors and really wanted to be able to go out on walks with my Mum and my dog. I thought cycling would be a good solution, but I can't ride a 2-wheel bike. When I found this amazing recumbent trike, I was so excited! It is an amazing bit of kit, which doesn't look like it is designed for people with disabilities at all. However, it is much more expensive than a regular bike and I am so grateful that you have helped me to fund it. It has made so much difference to me and I love riding it. It is also great physio!"
Thank you again."
YOU made that possible and with your continued support, we can do that again for other young people who need help.
Help us by donating today
A cancer diagnosis for anyone brings with it fear.
Fear of treatment, fear of tearing families apart, fear of money worries and fear of isolation. Please help take away the fear for these young people by donating today.