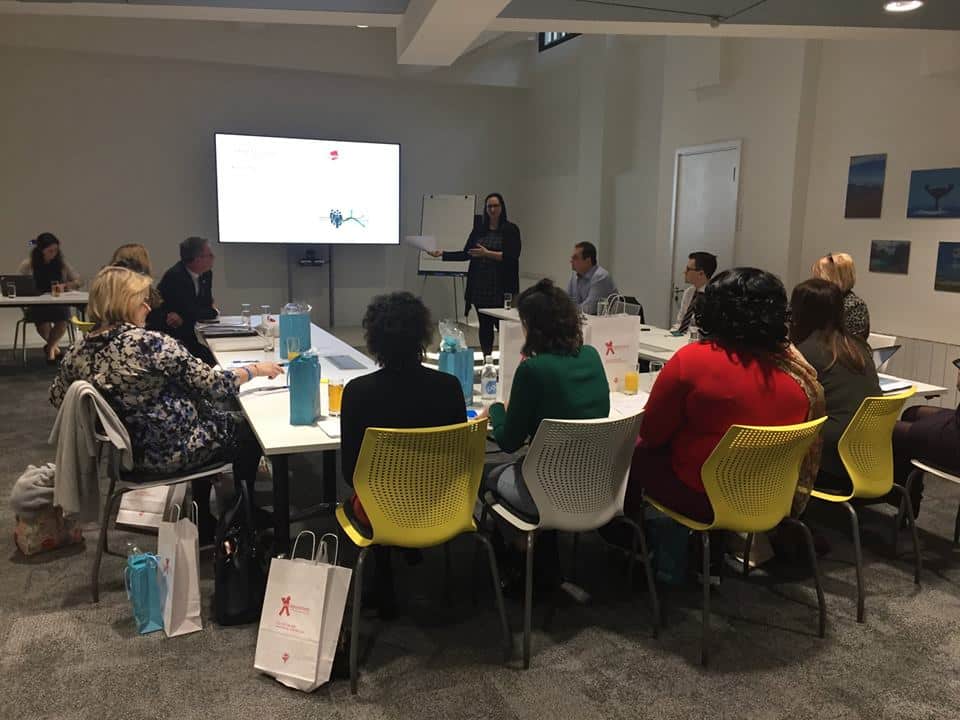 One of Tom's greatest concerns was how he would get back into the workplace following his cancer diagnosis.
What would employers say about his long period of time away from work or study?
Would they want to employ him at all if they knew he had had cancer?
These were concerns not only flagged up by Tom but by other young people who were facing the future post treatment. We decided that together with our new corporate partners SCOR, we would put together a workshop that would address some of the key areas facing a young person entering the workplace for the first time.
We worked with Teens Unite who brought along some young people to take part in the day. Simon Brown from Delta Simons started the event with an fantastic ice-breaker. It was a great event giving everyone a chance to gain some great CV and interview knowledge and skills, whilst getting to know others in a similar situation.
The feedback was really positive:
"It was very helpful getting advice on my CV etc and I thoroughly enjoyed meeting everyone and being able to ask questions about my own personal ideas and thoughts".
"I really enjoyed today. I felt it was super useful – I got great feedback for my CV and will send my cover letter and applications for work experience and internships for checking to some of the people I met today. It also gave me confidence that I've actually got a decent CV that I'm not scared to send out".
"I really liked all aspects of today. They kept it vague enough/ covering all basis that their advice could apply to all jobs but I got individualised feed-back on my CV which was great".
Huge thanks go to Nathanael, Sabrina, Sinead and Claire from SCOR who helped put the event on, the speakers and Teens Unite for helping make this event so successful. Let's hope this is the first of many more.